Android Operating System is one of the favorite and preferred Operating System among most of the people. We have seen many transformations among different versions of Google's Android. Android's naming system based on sweets has trended a lot in recent years. From Android 1.0 to Android 8, we have seen a tremendous change in features and experience. Now, Google has released a new Android version, Android 9 Pie. This latest version has come up with a lot of Artificial Intelligence features.
Google had already announced about Android 9 'P' on March 07, 2018 but the name was still in the rumors. Previously, it was rumored that Android P's name will be Android Pistachio. Now it has been officially announced by Google today that the new Android version will be Android Pie. What Google says about this is:
We've built Android 9 to learn from you—and work better for you—the more you use it.
What's crazy about Android Pie?
Android Pie has been baked with Artificial Intelligence to make your phone smarter, simpler and more tailored to you. The new feature includes predicting your next task so you that can jump right into the action you want to take. Another feature includes that to prioritize the battery power for the apps you use most and to help you disconnect from your phone at the end of the day. It adapts to your life and the ways you like to use your phone.
Android Pie fits well!
Android 9 aims to make your phone even smarter by learning from you and adapting to your usage patterns. That's why Android 9 comes with features like Adaptive Battery. Adaptive Battery learns the apps you use most and prioritizes the battery for them. Another new feature that came is Adaptive Brightness.  This feature learns how you like to set the brightness in different settings, and does it for you.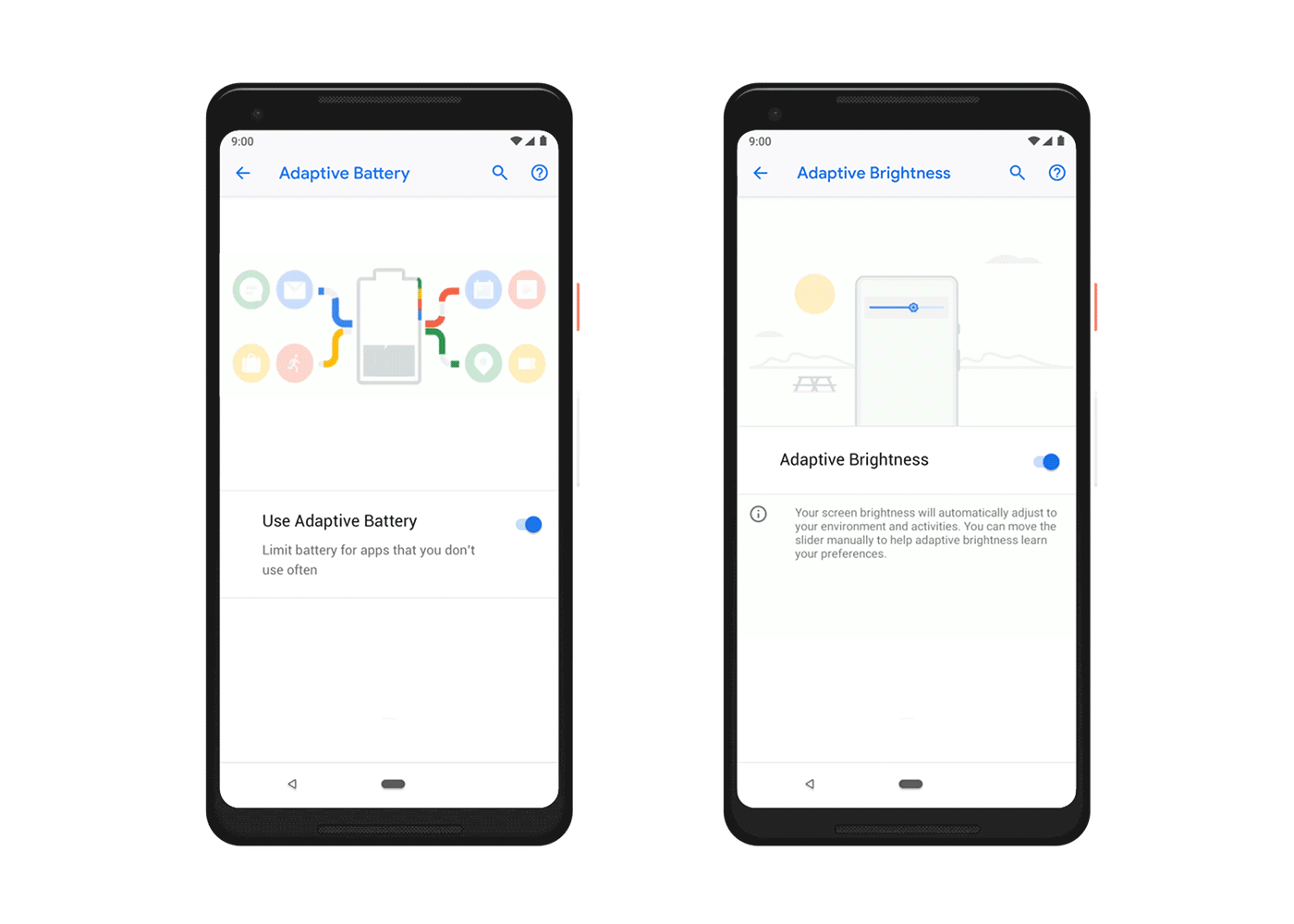 Things getting faster!
Android 9 helps you get things done faster with App Actions. It predicts what you'll want to do next based on your context and displays that action right on your phone.
Say it's Tuesday morning and you're preparing for your commute: you'll be suggested actions like navigating to work on Google Maps or resuming an audiobook with Google Play Books.
Put in your headphones after the work and you may see options to call your mom or start your favorite Spotify playlist.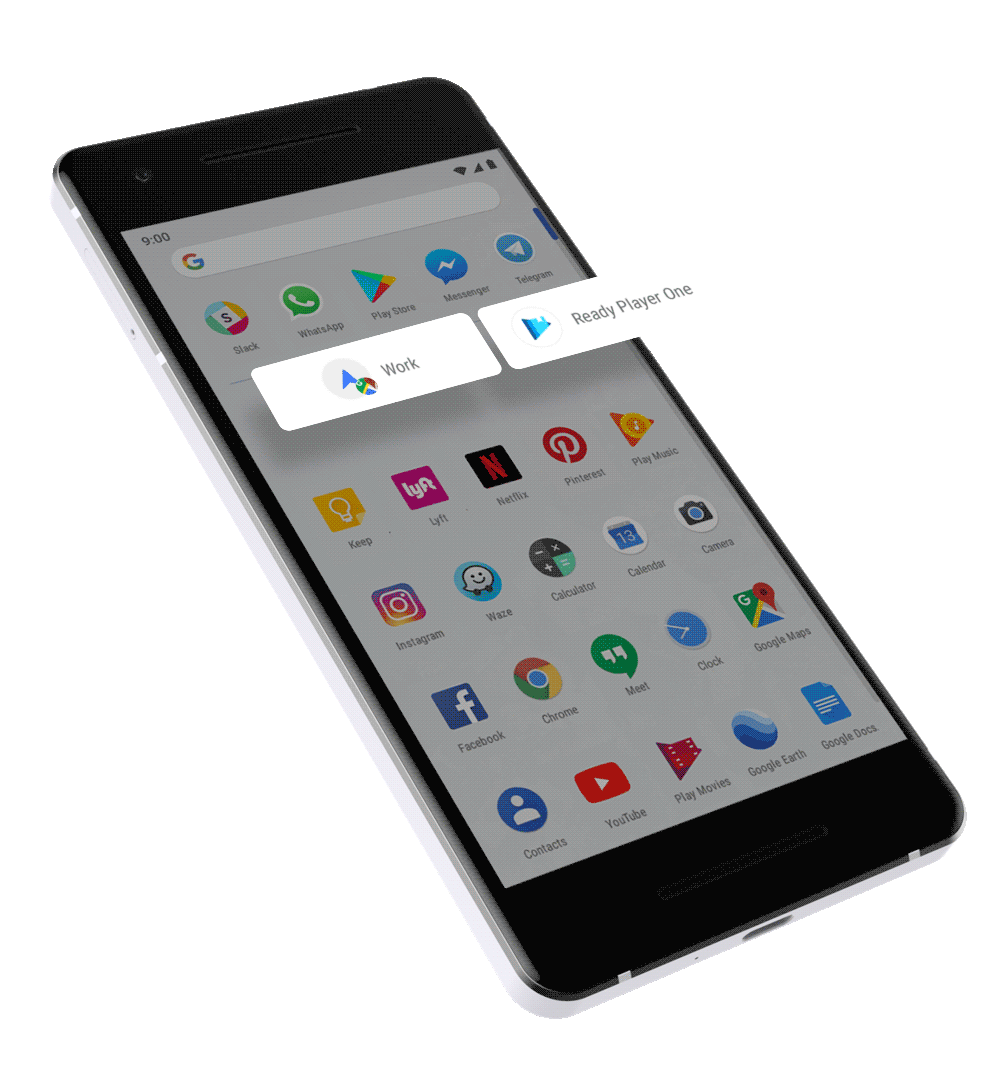 Another feature that has come to make things faster is Slices. Slices bring relevant parts of your favorite apps to the surface.
Start typing "Lyft" into Google Search, you'll see a "slice" of the Lyft app, showing prices for your ride home and the ETA for a driver so you can take action more quickly and easily.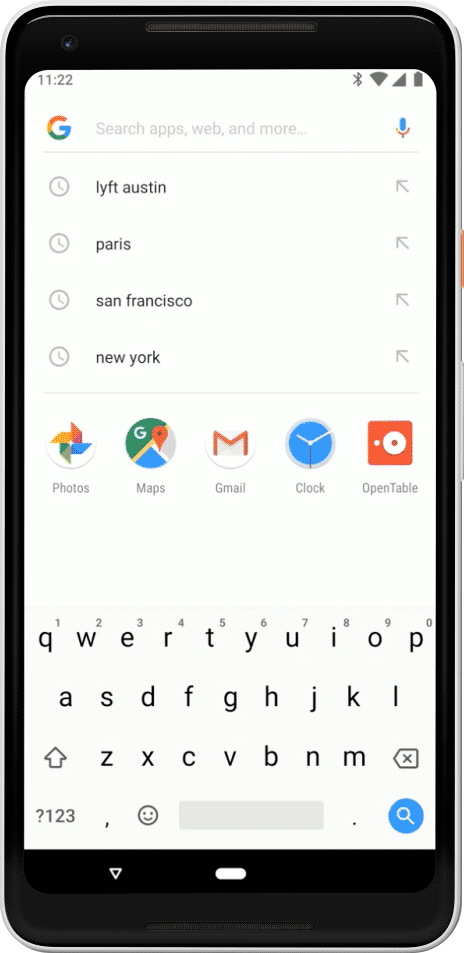 Intuitive Navigation!
Getting around just got easier!
Google has introduced a new System Navigation featuring a single home button. It helps you to switch between different apps and get to what you need more naturally by using gestures instead of buttons. This is especially helpful in case of the large-sized phone. It becomes quite difficult to get things done on your phone with one hand. What Google says is, with a single, clean home button, you can swipe up to see a newly designed Overview. You can see a spot where at a glance you have full-screen previews of your recently used apps.
Another feature named Smart Text Selection has been introduced. It recognizes the meaning of the text you're selecting and suggests relevant actions according to it.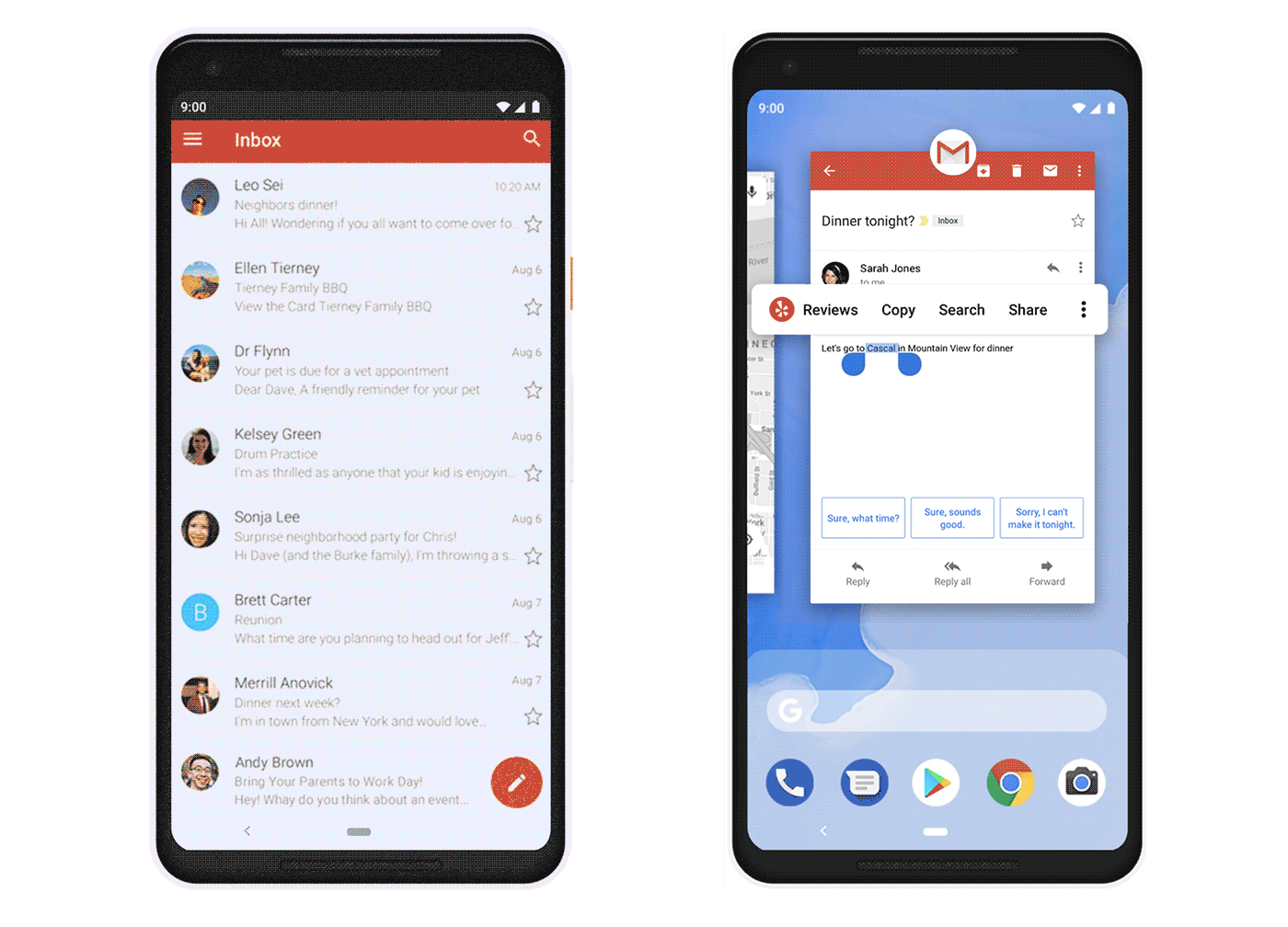 Digital Wellbeing features!
A new Dashboard that helps you understand how you're spending time on your device.
An App Timer that lets you set time limits on apps and grays out the icon on your home screen when the time is up.
The new Do Not Disturb, which silences all the visual interruptions that pop up on your screen.
A Wind Down, which switches on Night Light and Do Not Disturb and fades the screen to grayscale before bedtime.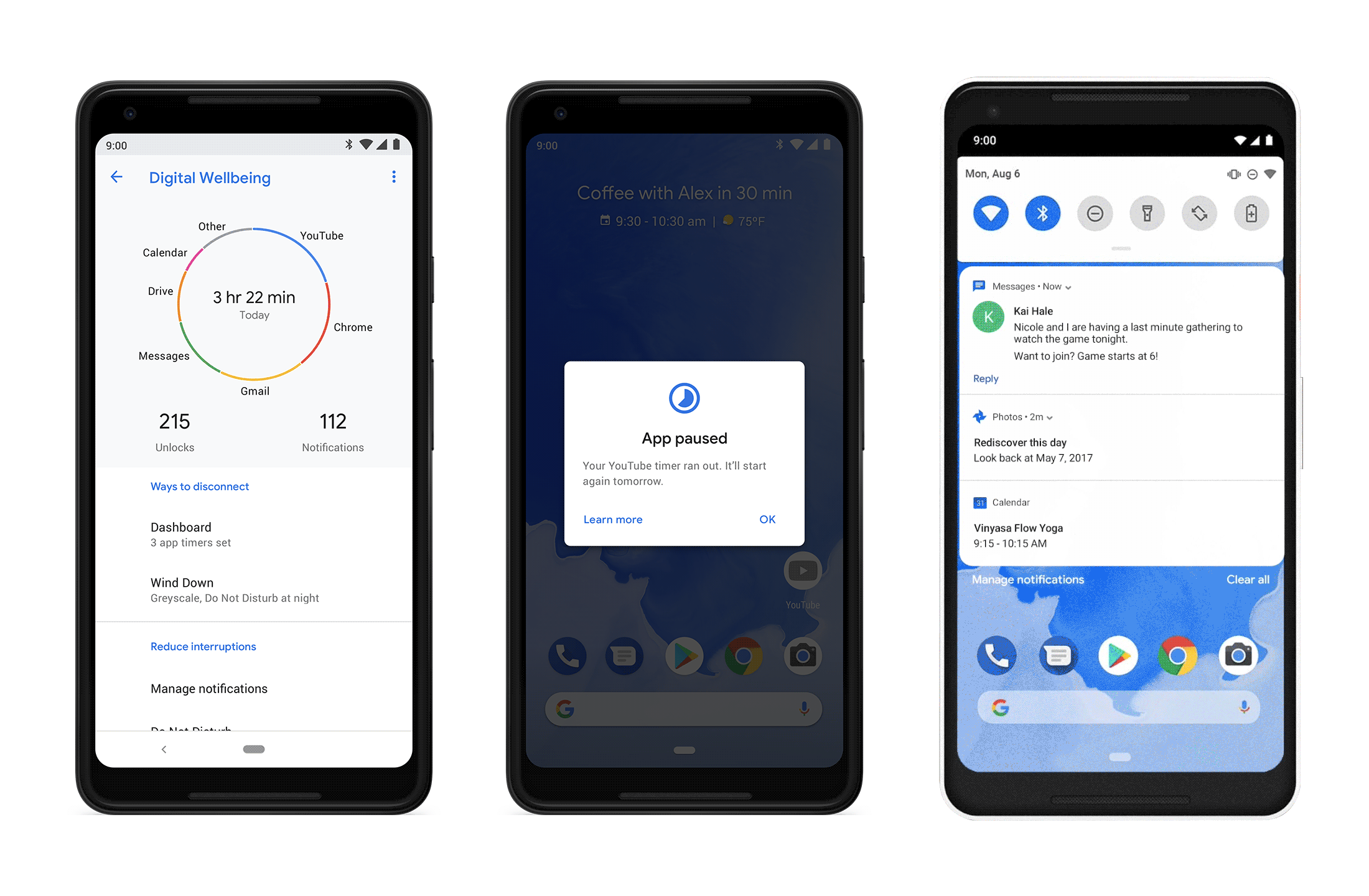 Improved Security!
An improved security model for biometrics, Android 9 enables industry-leading hardware security capabilities to allow protecting sensitive data like credit card information using a secure, dedicated chip.
Android Pie device near you!
Beginning today, an over-the-air refresh to Android 9 will start taking off to Pixel smartphones. Other smartphone companies that took part in the Beta program are Sony Mobile, Xiaomi, HMD Global, Oppo, Vivo, OnePlus, and Essential. Google is also working with a number of other partners to launch or upgrade devices to Android 9 this year.
Credit: Google Blog
Please write to us at contribute@digicodeware.com if you want to contribute any article for this blog. Your name will be featured with that content.
If you want to report any issue with the above content, write to us at support@digicodeware.com. We respect your suggestions.